Our Cloud Services absorb today's business and IT challenges, enabling you to accelerate your development and transformation while saving costs.
These services mitigate business risks by ensuring that you are provided with a safe infrastructure that is responsive and highly available, allowing seamless execution of your contingency plans.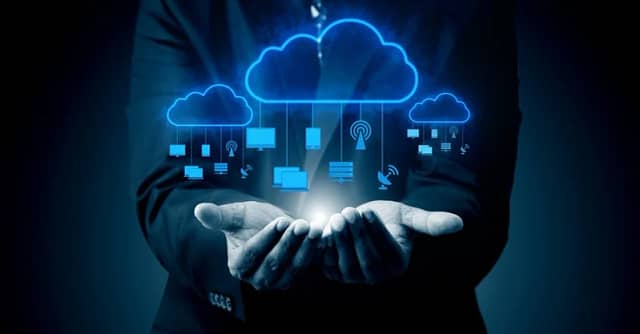 Hybrid Cloud Services
Our hybrid cloud solution integrates orchestration, management, and application portability to deliver a single, adaptable, and optimized cloud environment for our customers' computing workloads.
Software As A Service (SaaS)
CloudExchange SaaS solutions decrease the time it takes to migrate applications to the cloud, resulting in a rapid count to revenue and a higher return on investment. You can easily and securely migrate to the cloud—and operate at optimum efficiency—with a variety of cloud deployment options and a comprehensive range of services.
Platform As A Service (PaaS)
We make it possible for our customers to design, run, and manage applications without bearing the burden of building and maintaining the infrastructure. Our outstanding security measures and vulnerability management enables a higher strength for your data security.
Infrastructure As A Service (IaaS)
We provide virtualized computing resources over the internet. Log access, security, load balancing, and clustering are all included, as well as storage resiliency features like backup, replication, and recovery. You can accelerate your digital ideas faster while preserving complete control over your data and infrastructure.
Actualize Your IT Capacity 
For all enterprises, the promise of flexible, scalable and secure Cloud Services is immensely compelling.
The model ensures that your infrastructure needs are satisfied.
Our Cloud Services provide users with completely managed, exceptionally dependable and secure computing, storage and networking environments.